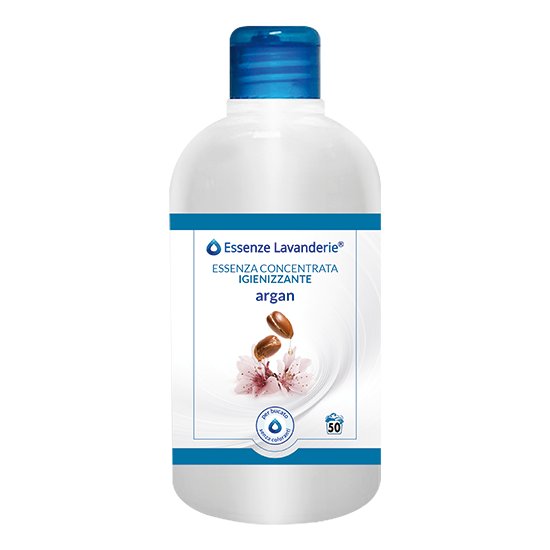 Argan
CONCENTRATED SANITISING ESSENCE
Every drop of Essenza Concentrata Argan is studied to perfume the whole laundry.
The delicious notes of this fragrance envelop the laundry in an enticing smell, creating an emotion in which gourmet and vanilla accents blend to evoke the fascinating ochre land of Morocco.
A liquid to add to the softener for a hand wash, in the washing machine during the last rinse.
Profuma Bucato Argan is paraben and nickel free.
Packaging: