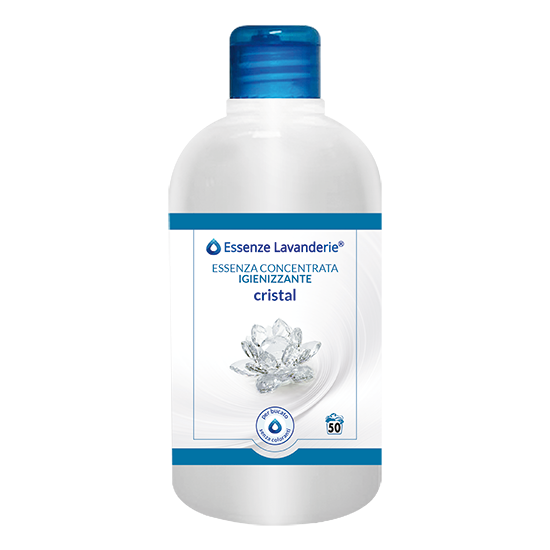 Cristal
CONCENTRATED SANITISING ESSENCE
Every drop of Essenza Concentrata Cristal is studied to perfume the whole laundry.
This fragrance takes inspiration from the lavishness of great evening dresses.
A decisive and persistent oriental/floral fragrance that highlights the essential elegance of its ingredients.
A liquid to add to the softener for a hand wash, in the washing machine during the last rinse.
Profuma Bucato Cristal is paraben and nickel free.
Packaging: