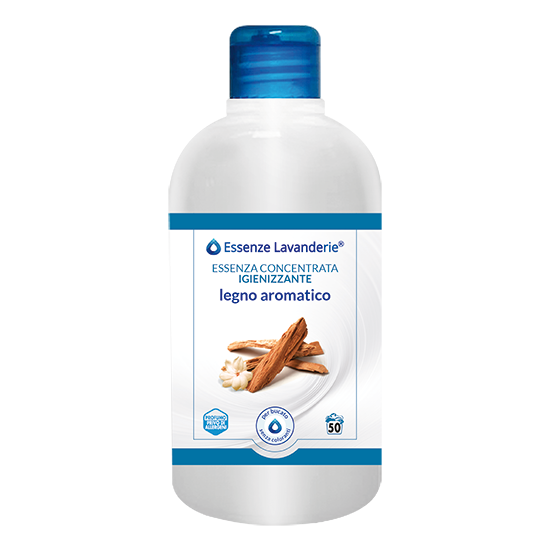 Legno aromatico
CONCENTRATED SANITISING ESSENCE
Every drop of Essenza Concentrata Legno Aromatico is studied to perfume the whole laundry.
The woody scent, with spicy, oriental and powdery hints, will give your laundry a strong character and a certain warmth.
A liquid to add to the softener for a hand wash, in the washing machine during the last rinse.
Profuma Bucato Legno Aromatico is paraben and nickel free.
Packaging: