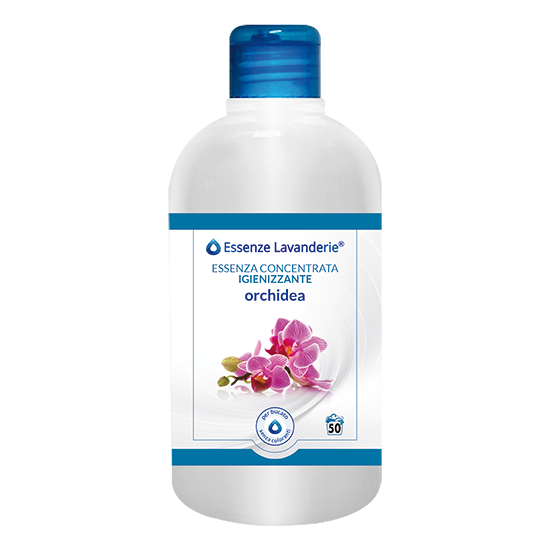 Orchidea
CONCENTRATED SANITISING ESSENCE
Every drop of Essenza Concentrata Orchidea is studied to perfume the whole laundry.
Its extremely feminine and elegant notes are enriched by the delicate essence of this flower that fills clothes with harmony and the feeling of passion and love.
A liquid to add to the softener for a hand wash, in the washing machine during the last rinse.
Profuma Bucato Orchidea is paraben and nickel free.
Packaging: